A unique place for an unforgettable day
There are days in people's lives that they remember forever. And that's why they should be one-of-a-kind! At Can Guinó we not only offer a unique, cosy, romantic space to celebrate your wedding, we can also provide a comprehensive wedding planning service that is exclusive and personalized to suit all your needs and desires.
At Can Guinó, your special day is sure to be a success!

A piece of paradise
Can Guinó is a fully renovated and updated rural farmhouse surrounded by nature and chock-full of intimate, inviting nooks.
Our gardens provide the ideal setting for all kinds of ceremonies, from civil or religious weddings to cocktail parties and celebrations. All that's left is to choose your favourite place: the lawn, the pool or under the cork trees…
And if the weather isn't perfect, there's no need to worry; Can Guinó also has spatious, open-plan covered areas, so that nothing will spoil your special day.
There is the large porch, for example, which, perfectly decorated for the occasion, is the ideal place for an aperitif, to cut the cake, or for dancing.
A tailor-made service for every couple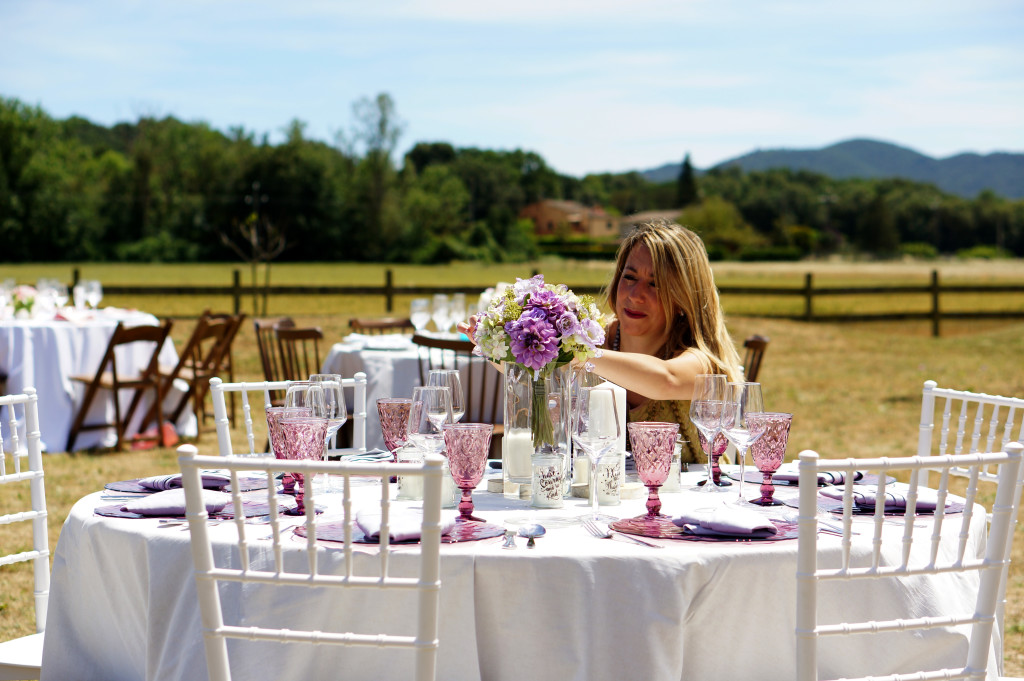 At Can Guinó we take care of everything down to the smallest detail.
Our wedding planner will advise you and guide you at every turn, while our team of professionals will put their extensive experience at your service: from the planning, coordination and management of all the preparations to the decorations, menu selection, etc. Our goal: to ensure you won't have to worry about a thing; you can just relax and dedicate all your energy to sharing your love story with your guests.
At Can Guinó we understand the importance of good food.
We select the best suppliers in the province, who work with the highest quality products and prepare them to suit your tastes. And all at very affordable prices.
Let the good times last
If you don't want the day to end, at Can Guinó we can make your dream come true.
We offer the possibility of extending your stay into a luxury weekend. We can offer you all of the farmhouse's five double rooms as well as the estate's full services: you can swim and relax in the pool, take a walk immersed in nature or go on a bike ride along the greenway that links Olot with the beaches of the Costa Brava.
Featured services
Intimate, open-plan spaces. Large gardens
Personalized wedding planning service
Comprehensive organization
Possibility of accommodation
For more information about all the services we offer, please use the contact form or call (+34) 687 711 299